on
2015/09/05
at
12:19 am
Comic of the day!
Death is about to do his magic on Pop Thomas, but he isn't ready to leave – who isn't? Can he convince Death to wait a minute or so, until he gets to say goodbye to his grandson Billy, who's currently in a coma? Toon in again for another episode of the Diaries!
Get laughs to GO!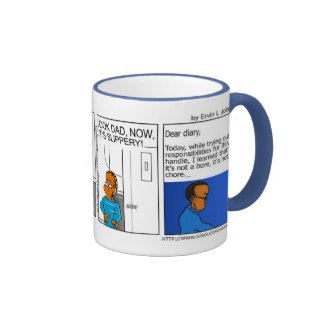 SDD More responsibilities. Part II mug 11oz
by
SingleDadDiaries
Make a unique
personalized coffee mug
online at Zazzle.