The comic of the day!
It looks like Pop Thomas is cornered by Death, even as he cowers behind Derrick, but Derrick can't see him and thinks his dad is losing it.
Get laughs to GO!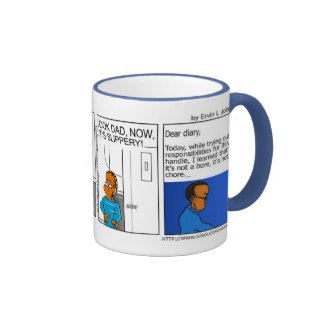 SDD More responsibilities. Part II mug 11oz
by
SingleDadDiaries
Make a unique
personalized coffee mug
online at Zazzle.