The comic of the day!
Maybe he hasn't let go of his memory of the Tuskegee experiment, but Pop Thomas has an unhealthy distrust of hospitals, and Derricks not about to let a good joke go to waste. Thanks for reading, and thanks for your support!
Get laughs to GO!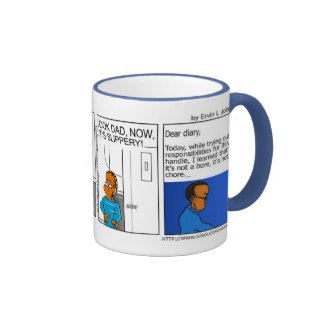 SDD More responsibilities. Part II mug 11oz
by
SingleDadDiaries
Make a unique
personalized coffee mug
online at Zazzle.